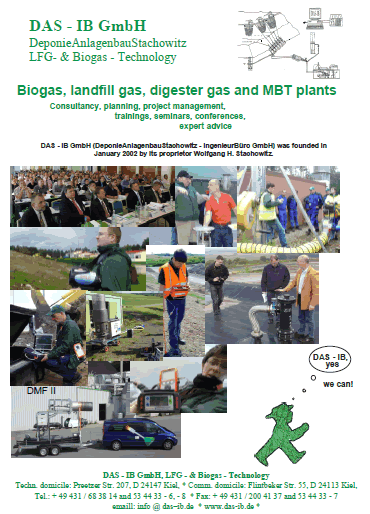 - more about us klick the photo pdf.-file 314 kB.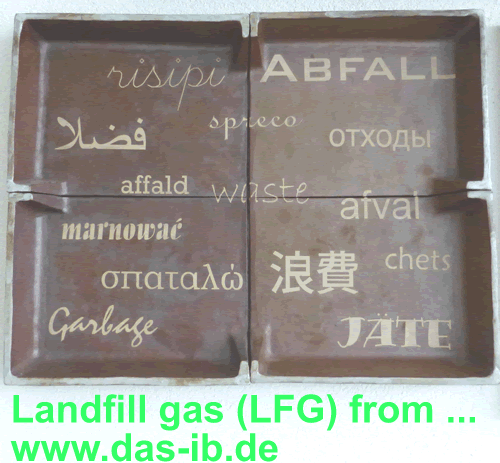 DAS - IB was founded in January 2002 by Managing Director Wolfgang H. Stachowitz.
counter :
We offer a varied range of services such as: -independent expertise
- consultancy
- expert advice
- CO2e - trading with landfill gas / LFG -> methane
Furthermore
for individual customers
we carry out
special schooling and "on-site" training
We have a fleet of 5 mobile flare systems: Biogas, LFG, sewage & Diggster gas, Biomethanegas; Geothermal gas etc.